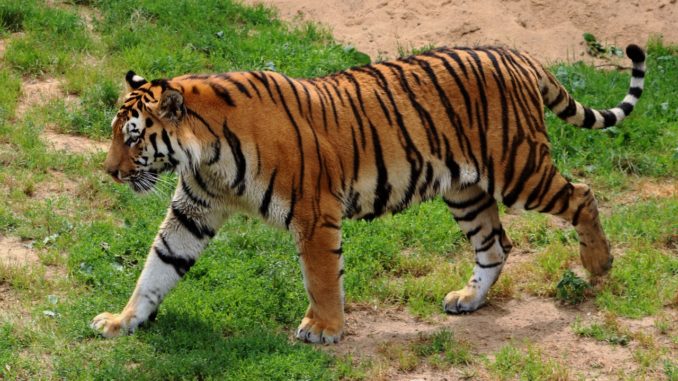 Every 4 year the National Tiger conservation authority conducts a tiger census across India. So 2018 is the year for tiger census in India again.
As the fourth all-India Tiger census goes digital with an Android app and almost 1.5 Times camera trap then in 2014 let's hope to reach near 3000 marks As compared to 2226 tigers back in the year 2014.
How they do Tiger Census?
So far the census was conducted using the doubling sample technique in which the first phase includes sending the forest official, guards and forest rangers to collect raw data based on pugmarks, scat, and leftover pray.
While the 2nd phase includes the data and images from camera traps. Once both the data is in place, the data is then used to identify tigers individually
Use of digital techniques in tiger census:
With the new Digital Tiger census technique the doubling sample technique will remain the same. Along with it, an Android application is been introduced to make the tier count more accurate.
It will be the first time since 2006, The forest officials are making use of so much Technology. Back in 2006 During the first Tiger census, there were only 1411  tigers counted adding another 295 to make the count to 1706 Tigers in 2010 and 2226 Tigers in 2014.
However, there was 560 Tiger death have been reported between 2012 & 2017 Out of which 308 were a natural death, 123  were the poaching cases, 90 were the case of seizures, And 39 death was the part of road and train mishaps.
2018 tiger census in India is also more important because we will be having a most accurate count of tigers in the wild as this will be the first time Bhutan, Bangladesh and Nepal are the part of India's Tiger census to jointly estimate the number of big cats In the region of shared borders areas.
Some important facts from Tiger Census 2014
India is the home to almost 70% of the world's tiger population.
A total of 2226 tigers were estimated as per 2014 tiger census report
Karnataka becomes the state with the most number of tigers in India. Total tiger count in Karnataka was 408 as per the report.
Recent updates of Tiger Census 2018
Karnataka may surpass their own tiger count of 406 from 2014 tiger census.
Season II of tiger counting will start in Sunderbans post monsoon.
Royal Bengal Tigers have been spotted in a new location in Odisha, Hemagiri forest Sundargarh, Munigada in Rayagada district and Debrigad Wildlife Sanctuary in Hirakud is the new location where Royal Bengal Tiger has been spotted during 2018 Tiger Census
Dibang Valley in Arunachal Pradesh is another is another high altitude home to Royal Bengal Tiger. Camera Trap has revealed that this highest range in the eastern Himalayas has a promising tiger count.
Madhya Pradesh may get back their status of "Tiger State" as sources has reported the presence of over 400 Royal Bengal Tiger in the state.
Result of the latest Tiger Census may get delayed and expected to be disclosed in April – May 2019.
Where as we are looking to cross 3000 tiger mark in the latest Tiger Census, there is a shocking news from one of the oldest tiger reserve of country. Palamau Tiger Reserve, which is one of the Nine Tiger Reserve declared in 1973 has not seen a evidence of the Big Cat presence in the reserve since 2016.